We're having a HUGE Black Friday Sale—biggest sale ever on our memberships and board games! This sale is in support of our fabulous gaming library. The more you buy, the more games we can add and share with you!
9:00 a.m.–noon:
50% OFF ANNUAL FAMILY MEMBERSHIPS
BUY ONE, GET ONE FREE ANNUAL INDIVIDUAL MEMBERSHIP!
From noon until close: buy one year-long membership and get one 50% off! All day: buy one non-recurring month-long membership and get one free (limit two)! Alas, these special sales do not include the Day Passes that normally accompany our membership plans. If you're already a member, you also have the opportunity to buy games from our store for 30%–50% off from 9:00 a.m.–noon!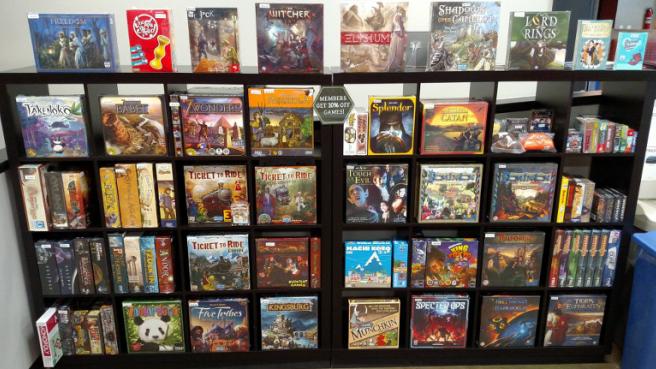 Black Friday sale on board games in our store!