If you have questions about anything in particular about our board game non-profit feel free to ask the following people!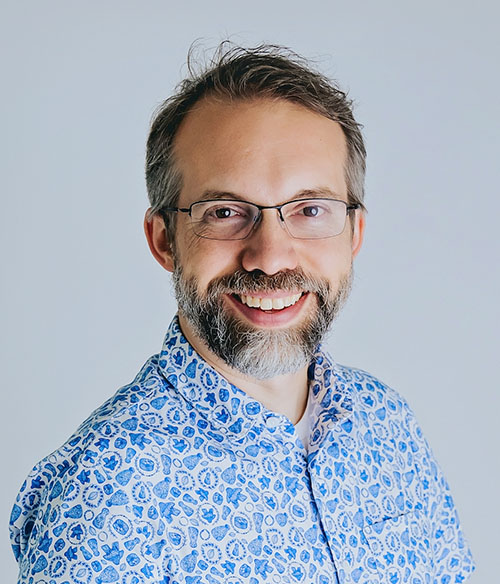 Kaleb Michaud, Director
Favorite games: Agricola, Alchemists, Eclipse, Betrayal at House on the Hill, and Catan: Cities & Knights
Kaleb is passionate about his board game hobby. With a collection of over 3,500 games, he has always wanted to share his hobby with others and hence came Spielbound. Kaleb wanted to have a convenient location where people could find and play these hard-to-find games (like a public library), and similar to a library, it would be a new type of community center, bringing all peoples together for the enjoyment of play. By day, Kaleb is an associate professor of medicine, epidemiologist of rheumatology, leads a non-profit arthritis research company, and holds degrees in physics and astronomy.
---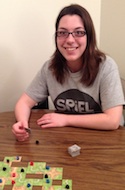 Ashley Taylor, Treasurer
Favorite games: Dominion, Race for the Galaxy, and Settlers of Catan
Ashley is an enthusiastic accounting student at UNOmaha. She enjoys the social learning opportunities that board games offer. In her free time she is always exploring ways to expand herself and those around her through positive, connecting experiences. She looks forward to having a local place to bring fellow students to relax and engage in this stimulating board game community.
---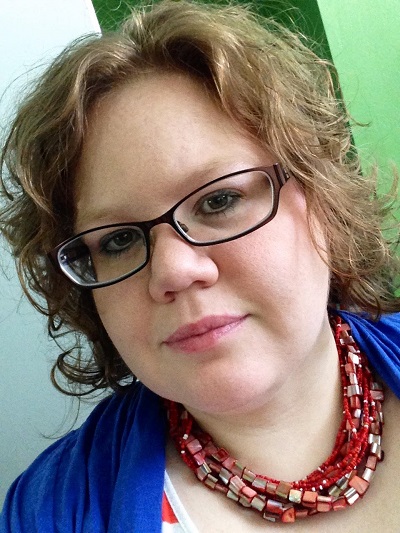 Gina Dvorak, Secretary
Favorite Games: 7 Wonders, Libertalia, Sheephead, and Cribbage
Gina Dvorak is a digital journalist with a great deal of experience in social media and content development, plus a dash of nonprofit marketing. While most of that happened in Southern California, Gina grew up near Columbus, Neb. and moved back to Omaha in 2014. She was introduced to Spielbound shortly thereafter, and enjoys hanging out there whenever possible. Gina has been playing cards and board games since she could read, never letting any of her younger cousins win, but pretty much always losing every game she plays with friends. Feel free to find Gina on the Twitters @GNAdv, where she enjoys live-tweeting about old Spielcasts, current events and/or local news, and other such Twittery nonsense.
---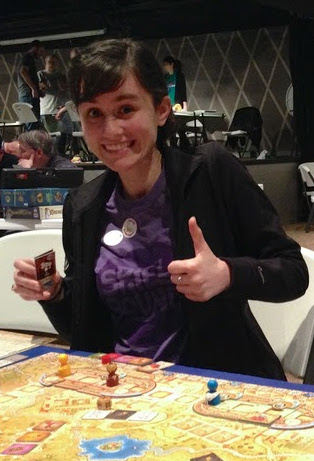 Cecily Zdan, Volunteer Coordinator
Favorite games: Pandemic, Ticket to Ride, Catchphrase, Gift Trap, and Sleuth
Cecily is an energetic marshaller of troops, who is thrilled to share her passion for board games with other enthusiastic players. She loves meeting new people, especially new Spielbound volunteers. Cecily believes board games are a fantastic way for would-be strangers to become fast friends, whether challenging strategy games or fast-paced party games, and Spielbound is the perfect place to find those friends. You can also find Cecily swing dancing with the Omaha Jitterbugs, volunteering at the Omaha Community Playhouse, and watching Princess Bride on repeat.
thumbs_up_down Board game reviews: You can help now by posting short reviews here online, but we'd like some larger ones for our blog.
event Board game demos: With a library of over a thousand games, there is no way people will know how to play them all. Volunteers will be teaching how to play the games, with a different game being taught each day. Additionally, as a thank you to our demoers, you are welcome to a free drink of your choice from the cafe (i.e., non-alcoholic)!
grid_on Board game cataloging: Every game donated to our library gets cataloged to help it last longer for more future plays.
---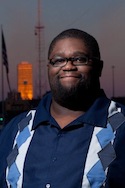 Marcus Ross, Librarian
Favorite games: Pandemic, Power Grid, Alien Frontiers, Qwirkle, Euphoria, and Tournament Rules Monopoly
Marcus loves nothing more than playing a new game with old friends (he only agreed to take the librarian job because he gets to touch ALL THE GAMES). After getting hooked on Catan in 2003, he's been up to play any Eurostyle tabletop within reach. Marcus has a real soft spot for games by Matt Leacock or Friedemann Friese and pretty much all cooperative games. You're most likely to find him nose deep in a rules manual or designing his own for Water Bear Games. Marcus currently holds both the family's annual Monopoly trophies and won't be giving them up any time soon.
---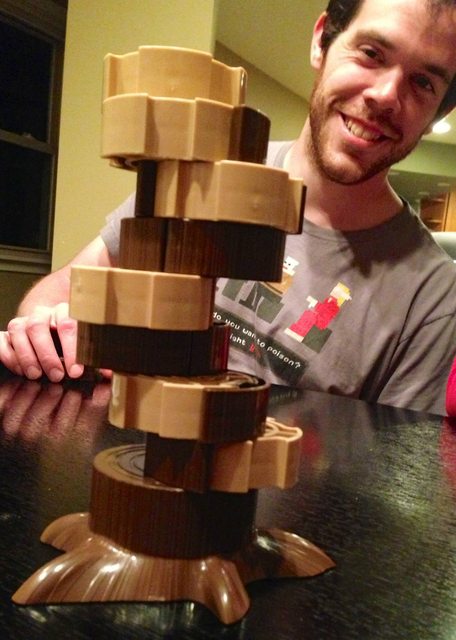 Adam Cornish, Webmaster
Favorite games: Alchemists, Power Grid, Werewolfe, and Battlestar Galactica
Adam is a simple man: happiness in his life comes from sleeping, eating, dancing, learning, and friends. He really enjoys board games because they can satisfy two to three of those desires, while adding psychological intrigue, the development of a cooperative spirit, and intellectual challenges. When Adam is not looking forward to his next board game session, he is inevitably buried in his studies at the University of Nebraska Medical Center where he is working on his Ph.D. in bioinformatics. However, he can also be found swing dancing with the Omaha Jitterbugs, tinkering with one of his many home servers, or continuing his pursuit to find the best steak in Omaha.
---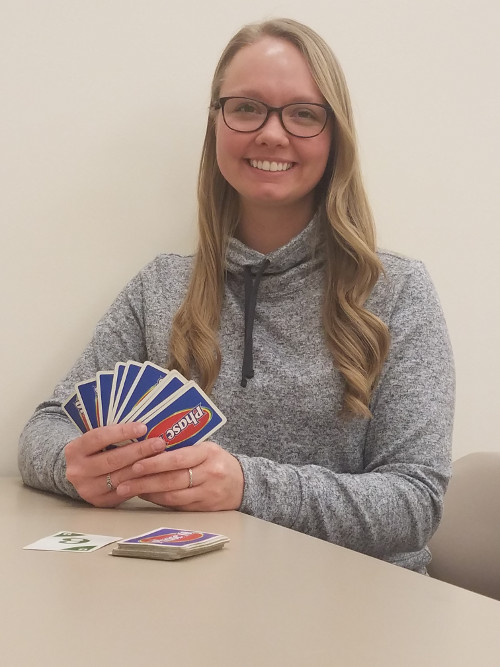 Kaitlyn O'Leary, Senior Center Outreach Coordinator
Favorite Games: Egyptian Rat Screw, Phase 10, Kings Corner, Anomia
Kaitlyn's earliest memories include playing checkers and card games with her grandpa. She continued her love of playing games after he passed. She frequently has game nights, and loves to share new games with friends, family, and even her patients. Kaitlyn is an Occupational Therapist pursuing a Board Certification in Gerontology. She understands the therapeutic benefits of gaming at any age. Additionally, she is excited to assist older adults with any cognitive or physical disability participate in any type of game. When she's not working or playing games, Kaitlyn spends her time doing yoga from the comfort of her home, and she loves to explore new places.
If you are interested in using our games as part of retirement community center activities, please contact Kaitlyn!
---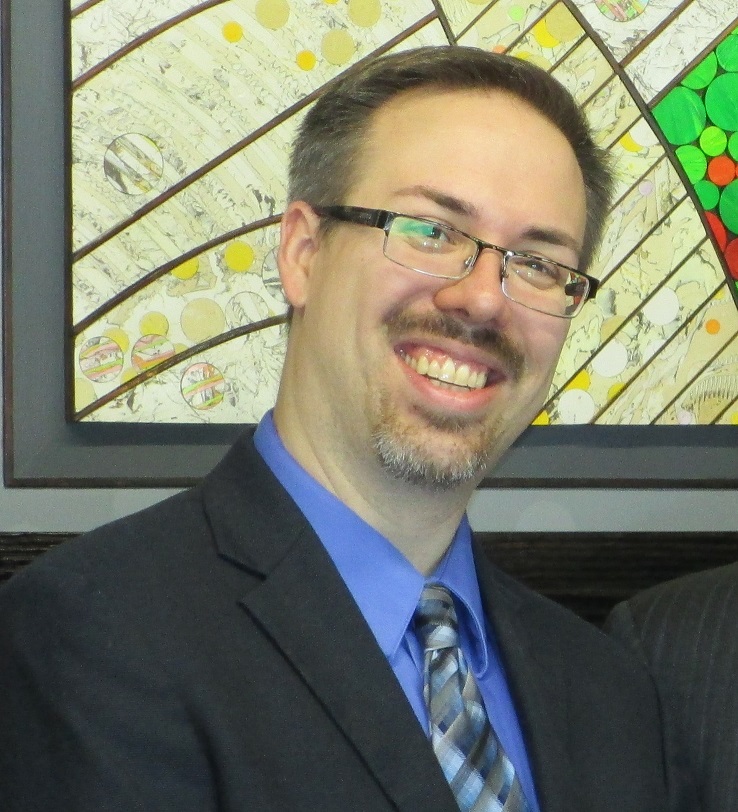 Michael Fryda, Teacher Outreach Coordinator
Favorite Games: Dominion, Betrayal at House on the Hill, Dungeons and Dragons, Battletech, and the X-wing Miniatures Game
Michael has seen how games can unlock a desire to learn in anyone. He is a public high school science teacher, sponsoring a Game Club at his school and designing games to support learning in his classroom. His goals include teaching students critical thinking skills, self advocacy, teamwork, and positive social interactions. Michael is an adjunct professor of education and was honored as the 2010 Nebraska Teacher of the Year. He lives in Omaha with his wife and five non-human children.
If you are interested in using our games as part of an in-school or after-school program, please contact Michael!
---
Bryce Journey, Chair of Spielmasons
Favorite games: Alhambra, Bruges, Castles of Burgundy, Dinosaurs of the Lost World, Dominion, Emira, Empire Builder, Glass Road, Iron Dragon, Takenoko
Bryce is a founding member of the Spielmasons, an organization of local board game designers dedicated to fostering an environment of creativity, constructive feedback, and promotion of local board game design efforts. As its new Chair, Bryce is looking forward to directing the Spielmasons' endeavors in exciting directions. Bryce got into serious board gaming back in junior high when his school was condemned after the floor fell in and classes were moved to the local high school where he met a Senior who was only too happy to teach him and his friends how to play BattleTech. After wasting way too much money in high school and college playing CCGs, Bryce got into modern board gaming when a friend taught him Settlers of Catan with an original first edition set in 1998. Since then, Bryce has become perhaps a little more than obsessed and fanatically passionate about the board gaming hobby. He enjoys teaching others a plethora of games, particularly obscure overlooked gems that most people have never heard of. When he's not playing or designing board games, he teaches writing at Iowa Western Community College, watches bad movies with his wife, entertains his two sons, Luke Ender (who demos family games with him at Spielbound) and Joseph Bertram (a two-year-old who is in training to become a professional competitive eater), and reads and writes for pleasure. Those who have nothing better to do can Google his name and read his comedic poetry, short stories, and creative nonfiction that has been archived online in various literary publications.
If you are interested in creating new games that you'd like to have play-tested or would like to play-test others, please contact Bryce!
---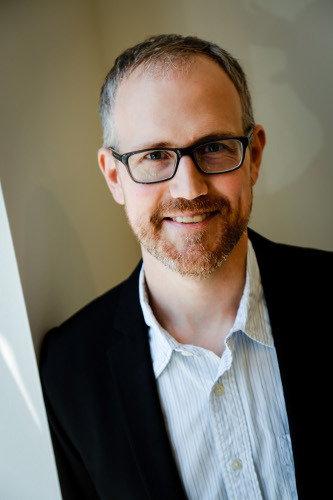 Dan Johnson, Programs Director
Favorite Games: Sorry, King of Tokyo, Ticket to Ride, Imperial Assault
Dan is an architect, a husband, and a father of two. Influenced from an early age by Yahtzee, in his middle years by Axis and Allies, and more recently by almost anything with a Star Wars endorsement, he loves any game that combines a bit of chance with a bunch of strategy. Dan had tried for years to get friends together by watching movies and playing video games, but found, after much trial and error, that board games provide that satisfying level of brain-engagement and social interaction…and, sometimes even, a chance to enjoy a beverage of your choice. When not gaming on the table-top, Dan spends his free time working on his 101 year old house, exploring digital universes on Xbox, watching any Christopher Nolan film, and indoctrinating his children into the expansive Star Wars galaxy.
---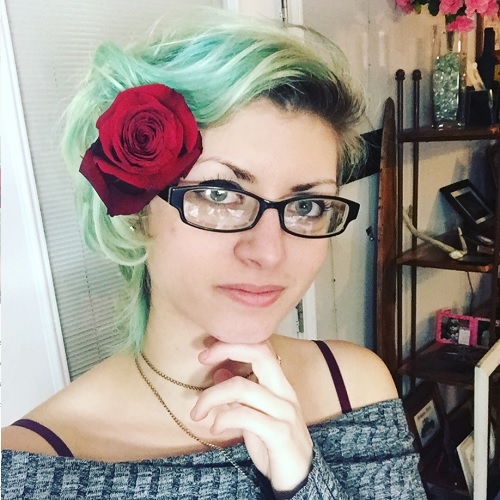 Braylie Barrier, Communications Intern
Favorite Games: Clue, Celestia, Captain Carcass
Braylie loves reading and writing in her free time, along with playing the occasional board game when she can convince other people to play with her. A senior Creative Writing student at UNO, she is getting ready to graduate and finally move out of her mom's house, only to be constantly asked what she's going to do with her life (a question she doesn't have the answer to). If you've seen her at Spielbound, then you should know she's also been a barista there for the past two years, and loves creating latte art for customers. Next time you see her, ask her to make you something special!
---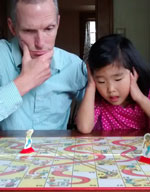 Neil J. Opitz, Spielmasons
Favorite games: 7 Wonders, RoboRally, Duel of Ages, and Battle Line
Neil is a husband, father of 4, alpha analog gamer, mathematician, musician, game designer, and illustrator. He grew up in a house with 7 other siblings, as well as lots of classic board games. What he enjoys most is sitting on the beach, watching baseball, and playing board games with his family and friends (and is looking forward to doing all of these simultaneously someday). When he's not playing the role of data scientist, you will probably find him playing games with his family or testing new game designs.
---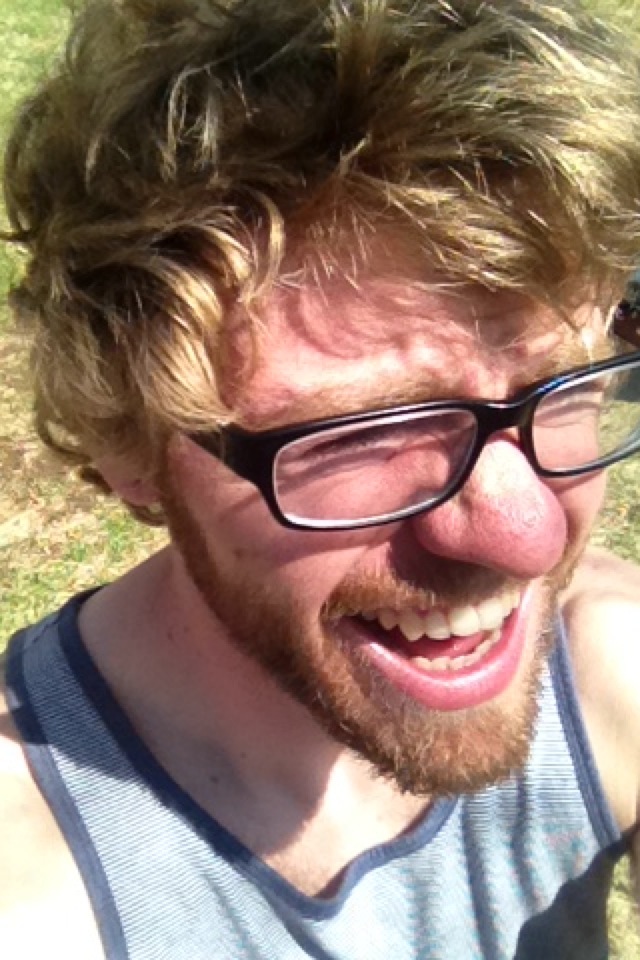 Peter Rafferty, Commincations Intern
Favorite games: 7 Wonders, RoboRally, Duel of Ages, and Battle Line
Peter grew up playing board games, but never knew there was anything outside of Monopoly, Yahtzee, and Scrabble. After joining a game night at Kaleb's house in 2011 and playing his first Eurogame (Meeples? Resources? Victory points? Sweet!), he fell even more in love with board gaming and everything that it could be. More than anything, when it comes to gaming, Peter loves to learn and play new games. He spends the majority of his days either working as a personal trainer, roaming through his Benson neighborhood, or hanging out at Spielbound!
---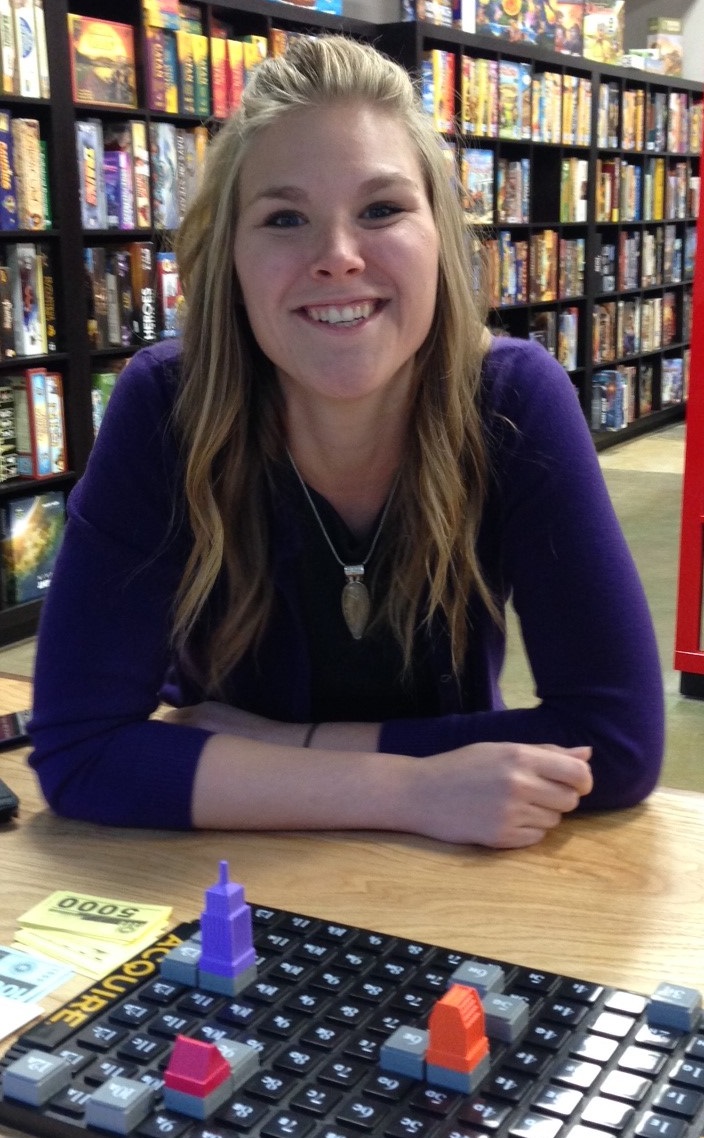 Michelle Nodskov, Program Coordinator
Favorite games: Rack-O, Catch Phrase, Phase 10, and Ticket to Ride
Michelle is always up for a good challenge and loves games that involve strategy and competition. As a kid, she was known to be a fierce opponent in her family's UNO tournaments, which sparked her love for card and board games. Some of her most fond memories have taken place around a kitchen table with family and friends—playing crowd-pleasing favorites such as Apples to Apples, Catch Phrase, and Skip-Bo. She believes in the power games have to overcome differences and bring people together. As a college advisor, Michelle has developed a passion for meeting new people and serving as a role model within the community. You may also catch her cheering on Husker football and hanging out with her fluffy, white dog, Napoleon.
---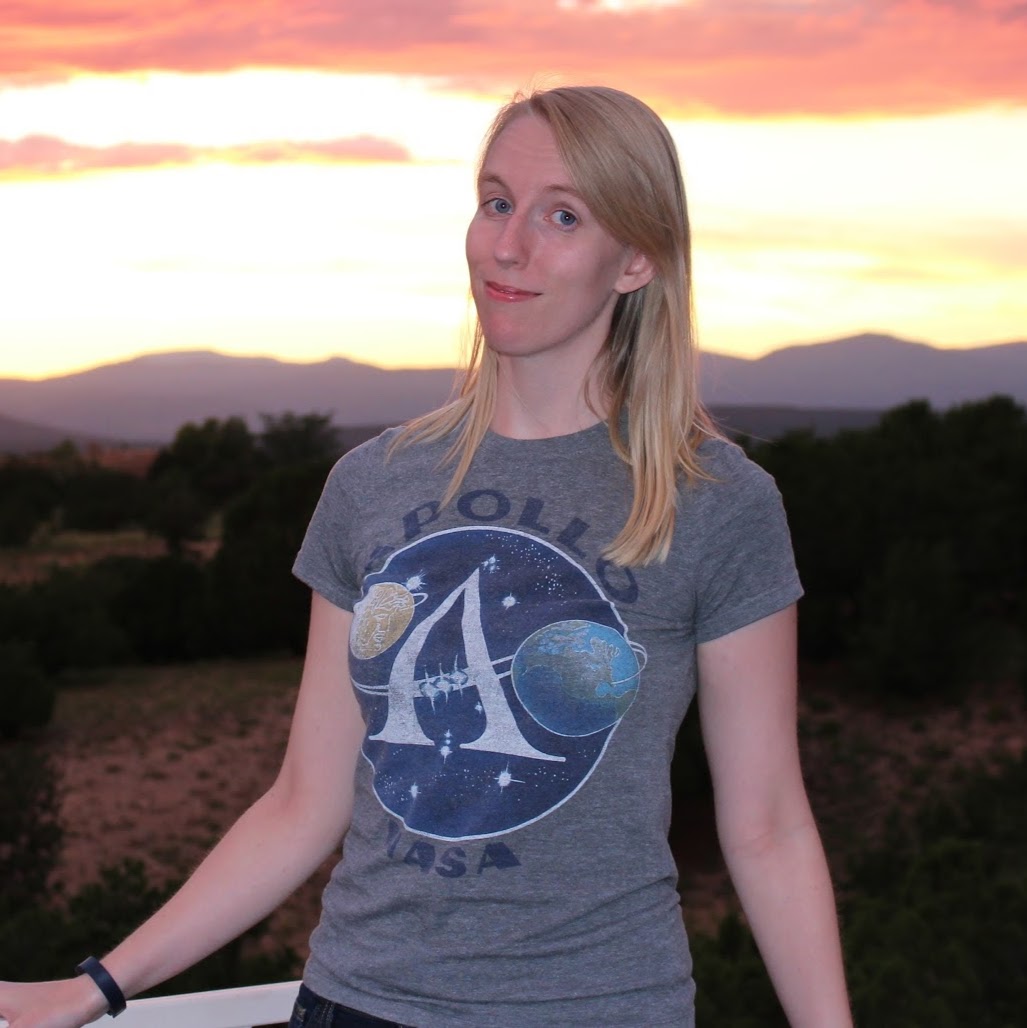 Maggie McReynolds, Communications Intern
Favorite Games: Ticket To Ride, Hanabi, Bananagrams, Splendor, and Trivial Pursuit
Maggie is always happy to play a word game, being an avid reader and writer since childhood. She loves the casual camaraderie of a board game, and finds the atmosphere of Spielbound exceptional in fostering a fun-loving community for all ages, shapes, and sizes. When not writing clever demo descriptions, Maggie works at the real life Ticket to Ride company of Union Pacific, enjoys swing dancing with Omaha Jitterbugs, reading more and more books to feed her knowledge, and writing stories when her muse can be found. And occasionally dressing up as a superhero.
---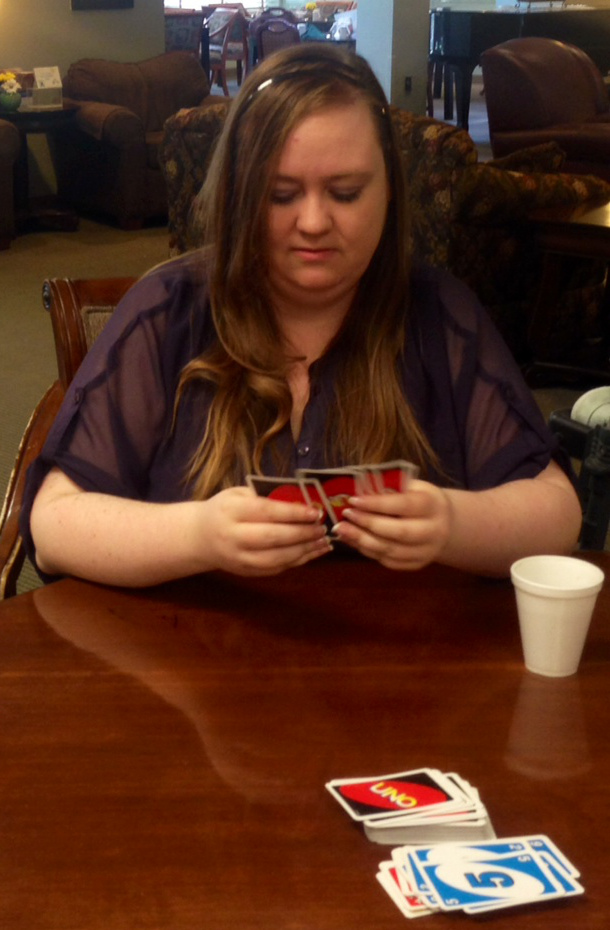 Jessica Steffen, Senior Center Outreach Coordinator
Favorite Games: Ghost Stories, Pandemic, Dominion, and Small World
Jess is a self-proclaimed board game fanatic who loves finding new games to share with her friends. Her obsession has extended to holding regular board game lunches with her coworkers and she hopes to include even more of her colleagues in the fun. During the week Jess is buried behind a computer working on SQL queries as the manager for a systems support team. On the weekends she's lucky enough to get paid to share her love of games with a great group of senior residents at a local assisted living facility. She loves getting to know them and finding new games for them that appeal to their various interests. She's seen firsthand the positive impact gaming has had on the residents and believes Spielbound is an ideal organization to offer that same positive experience to others. When she's not working or playing games, Jess spends her time playing with her oversized German Shepherd and attempting to achieve her goal of reading over 100 books this year.
---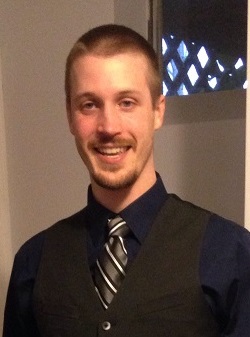 Zeuben Edington, Programs Director
Favorite Games: Twilight Imperium, Arkham Horror, Coup, Bring Your Own Book
Zeuben has been gaming since he was first able to learn the rules of Aggravation. A military veteran with a passion for games, people, and making things better, you'll often find him roaming about during Spielbound events, talking to anyone and everyone. Zeuben has a strong belief in the ability of board games not only to create social connections but to teach and instruct across the board. When not involved in Spielbound directly, he'll likely be writing, spending time with family, or traveling about the country as he coordinates conventions.