Black Friday sale!
Submitted by Adam Cornish on Wed, 2015-11-25 21:35
We're having a HUGE Black Friday Sale—biggest sale ever on our memberships and board games! This sale is in support of our fabulous gaming library. The more you buy, the more games we can add and share with you!
9:00 a.m.–noon:
50% OFF ANNUAL FAMILY MEMBERSHIPS
BUY ONE, GET ONE FREE ANNUAL INDIVIDUAL MEMBERSHIP!
From noon until close: buy one year-long membership and get one 50% off! All day: buy one non-recurring month-long membership and get one free (limit two)! Alas, these special sales do not include the Day Passes that normally accompany our membership plans. If you're already a member, you also have the opportunity to buy games from our store for 30%–50% off from 9:00 a.m.–noon!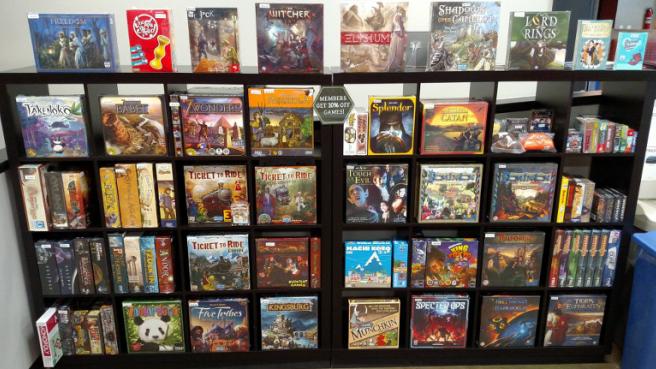 Black Friday sale on board games in our store!
Don't worry those of you who don't have memberships, the above sales on board games will be available to you from noon until close on Friday!
As always, our members get a permanent discount of 10% on all of our other games, too! Some of our newest titles include:
Thunderbirds - hot new co-op game from Pandemic-creator, Matt Leacock!
Portal - based on the hit video game!
7 Wonders Duel - 2 player future classic!
Broom Service - winner of the coveted Kennerspiele des Jahres!
Pandemic Legacy - you'll never forget playing a full game of this, what you do now will affect your future games!
We have limited quantities, so come early to get the games you most want! Then spend the day playing them!