Game Night!
Submitted by Adam Cornish on Wed, 2016-09-21 18:03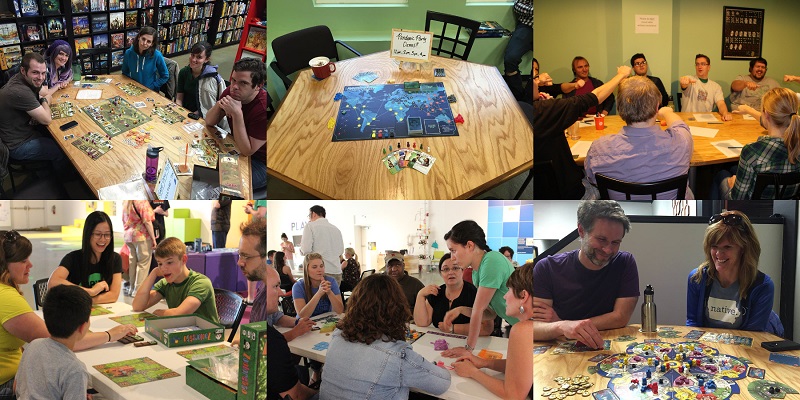 date_range September 27, 2016
alarm 6:00 PM to 11:00 PM (CDT)
payment Free!
Come and join us for a game night dedicated to the nonprofit side of Spielbound! We work all over the Omaha area to promote and fulfill our mission: striving to educate, engage, and create community through board games. We have 4 branches that all depend upon our large, donated library and our volunteers:
Day passes are free for the duration of the event, and we invite you to consider donating the cost of your day pass or more to Spielbound. You can either do so in person or utilize one of the donations buttons on our donate page.
Contact our Volunteer Coordinator Cecily Zdan to get involved, or contact our Programming and Communications Director Zeuben Edington to learn about anything else!