Construction update!
Submitted by Kaleb Michaud on Tue, 2014-08-12 08:49
Construction update
The main floor construction is mostly complete including all of the ADA improvements. The exterior fixes are mostly done, too, even with our new sign (just waiting on the black overhang to be installed). Now we're awaiting approval from various city inspections and some additional work in the basement. Once we get the approval, we'll start moving in the games.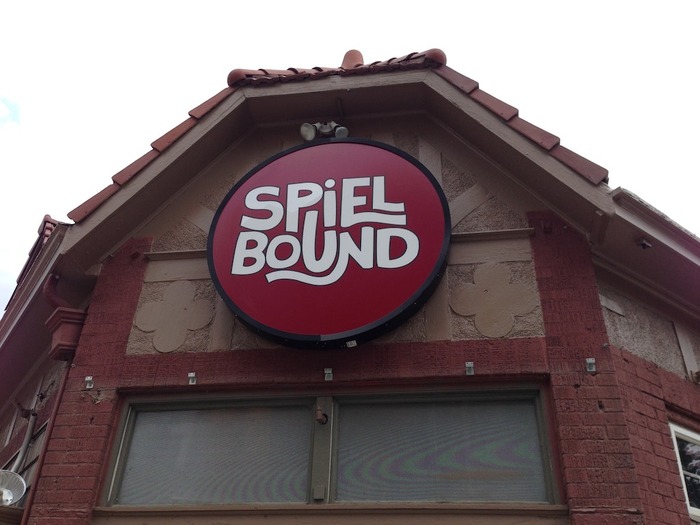 Our new sign!
Volunteers
I can't emphasize enough how grateful we are for the many hours of help from our volunteers. Two weeks ago they helped build 15 large shelves. Then a week later we had our last game cataloging session to be held outside of Spielbound - our final count is 1030 cataloged games!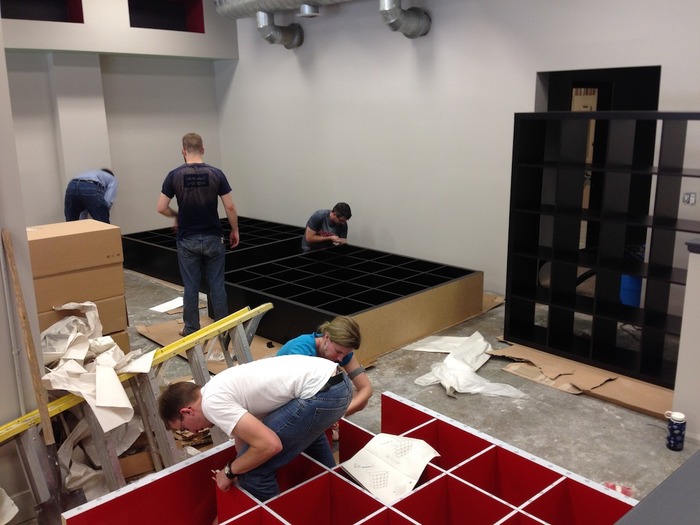 Spielbound volunteers building the heavy shelves
Thanks for reading and again for your support!