Trivia Night Comes to Spielbound!
Submitted by Greg Harries on Wed, 2015-04-15 11:52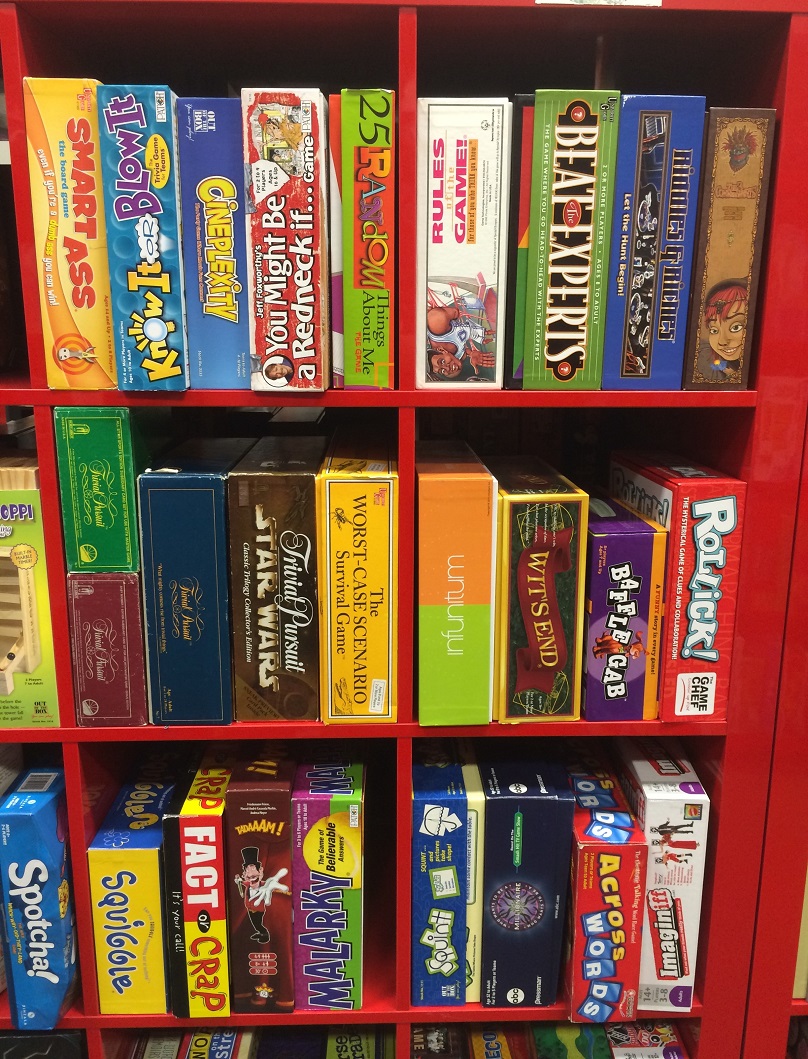 Here are some of the trivia games available at Spielbound.
Q: What game, created in 1979, brings families together over dice, cards, and big slices of pie?
The answer, of course, is Trivial Pursuit! Spielbound is excited to introduce a new step in our mission to connect people with games. Starting on Wednesday, April 15th, groups of players will face off for trivia supremacy. Every Wednesday night, Spielbound staffer Greg Harries will host you through an eight-round trivia game. We'll offer a $40 Spielbound Board Game Cafe gift card for the winner, and free day passes for second place. The gift card can be redeemed for drinks, snacks, day passes, or even memberships and board games!
We looked into a number of options for trivia games, and landed on Trivia Mafia, a group out of the Twin Cities that has trivia nights at over 30 different locations in MN—this will be their first Omaha site! They offer an eight-round quiz that is one of the most energetic, funny, and clever nights of trivia you'll ever experience. It will feature categories such as audio rounds, biography rounds, lightning rounds, and visual rounds, and players of all skill levels and topics will have something to contribute.
The trivia section of our library is consistently one of our most popular sections, and we love the way these games bring people together. There's nothing like learning that your friend, for some reason, knows the birthdate and location of Prince. Whether it's Wits & Wagers, Bezzerwizzer, or Battle of the Sexes, trivia games are deep in the DNA of board games. We're proud to offer that experience in a new format to our patrons.
Each Wednesday, you can pick up your team's answer sheets at 7:45, and the quiz will begin at 8:00. Oh, and active Spielbound members, should they win, will get a bonus $5 added to their gift card. So sharpen your wits, grab a table, and get ready to battle for the title!