Pandemic Party!
Submitted by Kaleb Michaud on Wed, 2014-12-10 14:23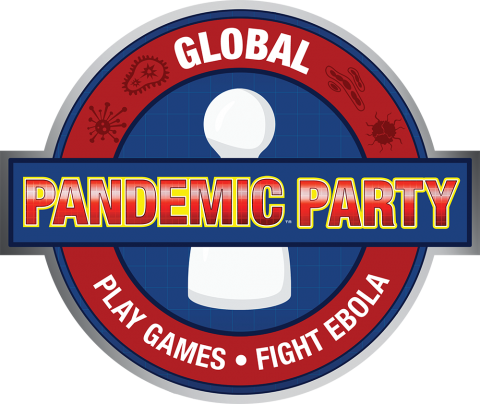 This Sunday, December 14th, Spielbound will be hosting our first Pandemic Party from 12-6pm. This is not only a great chance to come and play one of the greatest and highest-rated cooperative games around, but also an opportunity to learn more about and support Doctor's Without Borders, an international medical humanitarian organization dedicated to providing healthcare and medical training to those in war-torn countries.
We will be accepting donations throughout the day and selling $5 raffle tickets during the party with prizes including copies of Pandemic signed by the game's designer, Matt Leacock, as well as the medical team of professionals at UNMC that took care of three recent patients with Ebola. A few of these team members will even be at Spielbound during the afternoon to play Pandemic and help "find the cure" live on our Twitch stream.
Are you already a big fan? Feel free to come dressed up as one of the health team roles from the game to get into your part. We'll have special treats for everyone who participates. Our volunteers will also be demoing how to play Pandemic, and we have extra copies donated for this one day so that hopefully everyone can play who wants to. Of course you can play whatever game you want to, but we hope you'll come enjoy a one-of-a-kind game and support a good cause with us!
For more information on this event and others around world, see our page at the official Pandemic Party home site. You can also learn more about what is being done locally to help fight Ebola including learn about the Nebraska Ebola Method. Lastly, Dr. Angela Hewlett, Associate Medical Director of the Nebraska Biocontainment Unit will be on hand to play the game in person; learn more about what the physician assistants went through here. Spielbound is a nonprofit organization that strives to educate, engage, and create community through board games.