Construction update!
Submitted by Adam Cornish on Fri, 2014-06-06 09:28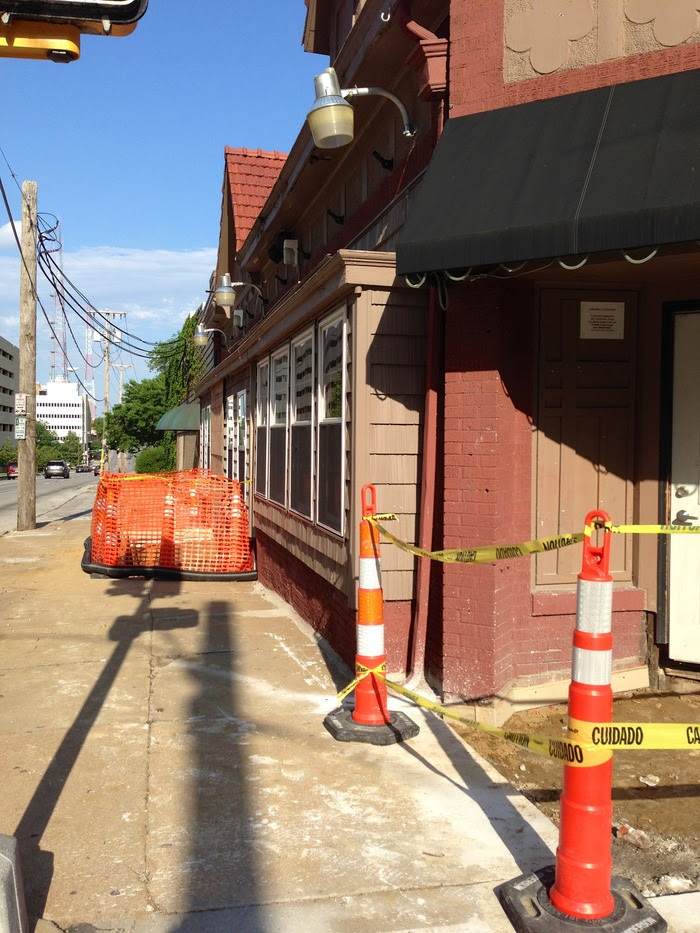 Apologies for the long silence, but we've been working hard, and this update is full of pictures to prove it. If you've driven past our location, you'd see signs of work in progress as the construction crew works on making accessible entrances.
We've also started framing in the private game rooms, too - just like in our original sketch, one will be larger than the other and both should provide a more exclusive experience for you and your friends and family to play.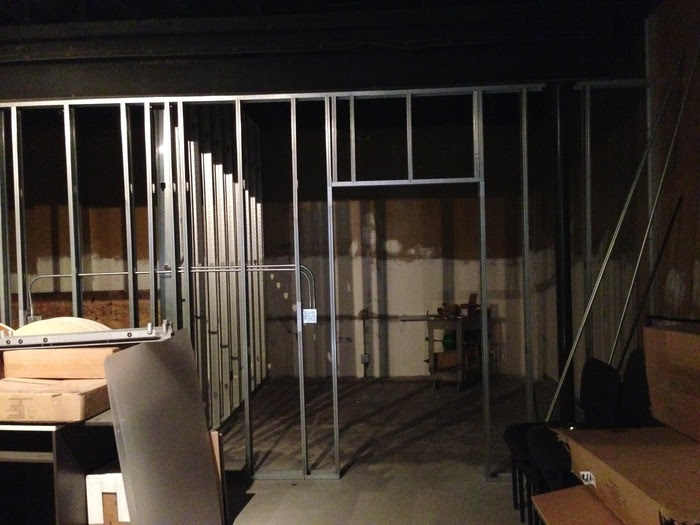 We've also made a lot of progress around the cafe and library, but I'll save some of those pictures for next time. Some of the construction to help better seal the water out of the building (especially needed after our recent heavy rain storms) has been delayed until July, which will push our opening back until late July or early August. We'll definitely keep you posted!