'The Big Payback': A new game design challenge from Spielmasons!
Submitted by Spiel Mason on Mon, 2015-05-18 10:37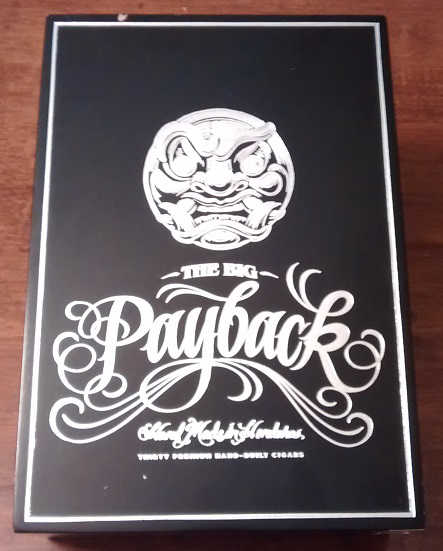 The Big Payback.
The Spielmasons are hosting a unique game design challenge open to anyone with an interest in designing a game. The challenge is called "The Big Payback" and here are the design specifications:
The game must be titled "The Big Payback" and it must have a theme that fits the title.
The game and all of its components must fit in this beautiful, aptly named, wooden box.
The box dimensions are 12" long by  8" wide  by  3.5" tall.
If you are interested in being part of the challenge, design a game based on the above specifications and bring it to a Spielmasons meeting during the month of July. Spielmasons welcomes all contestants (and anyone interested in testing the games) to be part of the testing for all challenge entries. The winner of the design challenge gets the "The Big Payback" box for their game!
Feel free to visit a Spielmasons meeting to learn more about the challenge and game design in general. All Spielmasons meetings are open to anyone with an interest in game design or to anyone who wants to test games in the process of being designed.  No experience necessary!
Spielmasons meet every other Wednesday evening from 8PM to 11PM at Spielbound. &Our next meeting is Wednesday, May 20th.