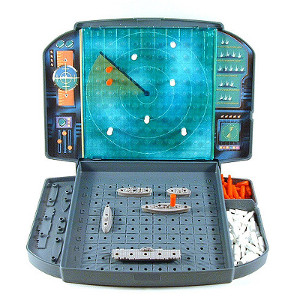 A traditional Battleship game.
Whilst perusing social media a few months ago, I came across a person who had taken the game Battleship and grafted a periodic table of the elements across it. The rationale behind this move was that by calling out elements on the periodic table as you play the game, students would learn the periodic table. The person who designed this game was well meaning, but clearly not a science educator.
I am. I teach my students about the history, meaning, and uses of the periodic table. The periodic table is not just a collection of chemical symbols and numbers. There is a reason why it isn't just one long list. The periodic table of the elements is arranged so as to show off the periodicity or trends within groups of elements. Different elements, based upon their electronegativity, electron orbitals, and ionization energy, behave similarly when they have these things in common.